It's a wonder this blog didn't get named after lipstick… Those that know me, know that lipstick is a very big part of my life.
I LOVE lipsticks.
I often get asked what colour I'm wearing, what brand, but most often I get asked: "How do you get it to stay on all day!?" The answer is simple, MAC. The extended answer also includes the fact that I cut most my food, and like to drink through straws (bad I know, but there are many eco-friendly straws now!).
MAC has a variety of lipstick finishes: satin, cream, high shine, matte, and retro matte. I have every single shade of the matte and retro matte. The others don't cut it for me, I don't put lipstick on so that my wine glass can wear it all night. I put it on so that I can be the one wearing it. I can put on my favourite MAC matte lipstick in the morning at 6am before I catch the train to work, and it will still be on at 6pm when I'm heading home. During this time I've probably had 3 coffees, 2 bottles of water and lunch.
The matte and retro matte lipsticks are definitely drying on the lips but it's a small price to pay for stay all day lipstick. If your not used to the matte lipsticks don't start with the retro matte. Plus you don't get the awful creases that you do with a liquid matte lipsticks.
Trust me, I've tried them all! My ride or die colour would have to be "Russian Red" a stunning blue toned red; However, a close runner up would be "D for Danger" an equally beautiful plum red.
I would also like to give an honourable mention to Anastasia Beverly Hills and Chanel. ABH Matte Liquid Lipsticks are one of the only matte's in liquid form I have liked. I have quite a few of them and am obsessed with their "Dusty Rose" colour. "Rouge CoCo" the iconic Chanel lipstick is a great change for the days I'm looking for more moisture. They do not stay on all day but definitely feel great on and are perfect for nude shades.
Curls & Cabernet
Xo
The Retro Matte Gang

Left: Retro Matte
Right: Matte

Honourable Mentions 🙂
Shop the products I talk about in the links/photos below 🙂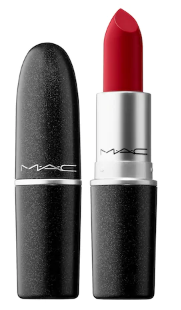 Pin this post!